PERSONAL AERIAL MESSAGES, WILL YOU MARRY ME BANNERS AND MORE
Big time occasions and events call for big time aerial messages flying high overhead from our banner planes. High Exposure Aerial Advertising can deliver your personal message in a way no one else can! Fly your message for all to see in the big blue sky and make the day a truly memorable experience. We can fly your banner plane message at the beach, sports stadium, event, or even over your home.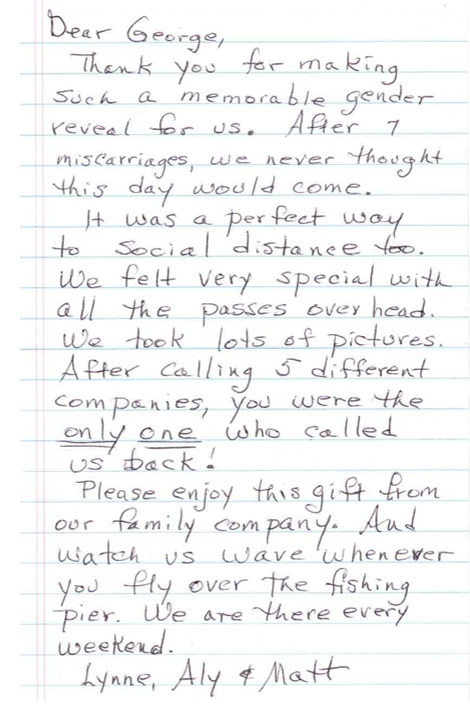 Aerial letter banners flown from our banner planes are the most economical type of aerial advertising we offer, so these customizable personal banners are both effective and low cost. Create your message and include images such as a red heart, balloons, wedding bells (not all images available in all markets). Looking for the perfect gender reveal idea? An aerial letter banner is the perfect way to make a statement! Setup is quick and easy so most personal banner plane ads can be created next day or even same day.
Gender Reveal Ideas And Personal Plane Banner Messages
Will You Marry Me Plane Banner
Gender Reveal Airplane Banners: It's A Boy or It's a Girl
Happy Birthday Banner
Special Event Banner Plane Flyovers
Congratulations Aerial Banners
Graduation Banners and Parties
Real Estate Open House Announcement Plane Banners
Make the ultimate impression the next time you have something to say, with a Personal Aerial Banner from High Exposure Aerial Advertising. Contact us today for an instant quote and banner plane ad rates!
GENDER REVEAL WITH COLORED POWDER
SHE SAID YES - MARRIAGE PROPOSAL BANNER