Aerial Advertising in Atlantic City NJ
If you are looking for a unique and memorable way to advertise your Atlantic City business, aerial advertising is the way to go. Whether your intended audience is down along the Boardwalk and the casinos or up by the Atlantic City Convention Center, an airplane banner will definitely gain their attention.
Think of the Atlantic City sky as your billboard. Except for the occasional passing cloud, there is nothing up there to distract from your message. Your airplane banner will easily capture the attention of anyone glancing up. Plus, they will continue to pay attention until they can read what your banner says. That just does not happen with roadside billboards or flyers.
The beauty of a banner plane ad is that you can take it where the crowds are. You can fly it over The Quarter or Tanger Outlets during a busy shopping day or around the Steel Pier and the Pier Shops when school is out and families abound. Aerial advertising during special events along the Boardwalk will bring plenty of attention to your message.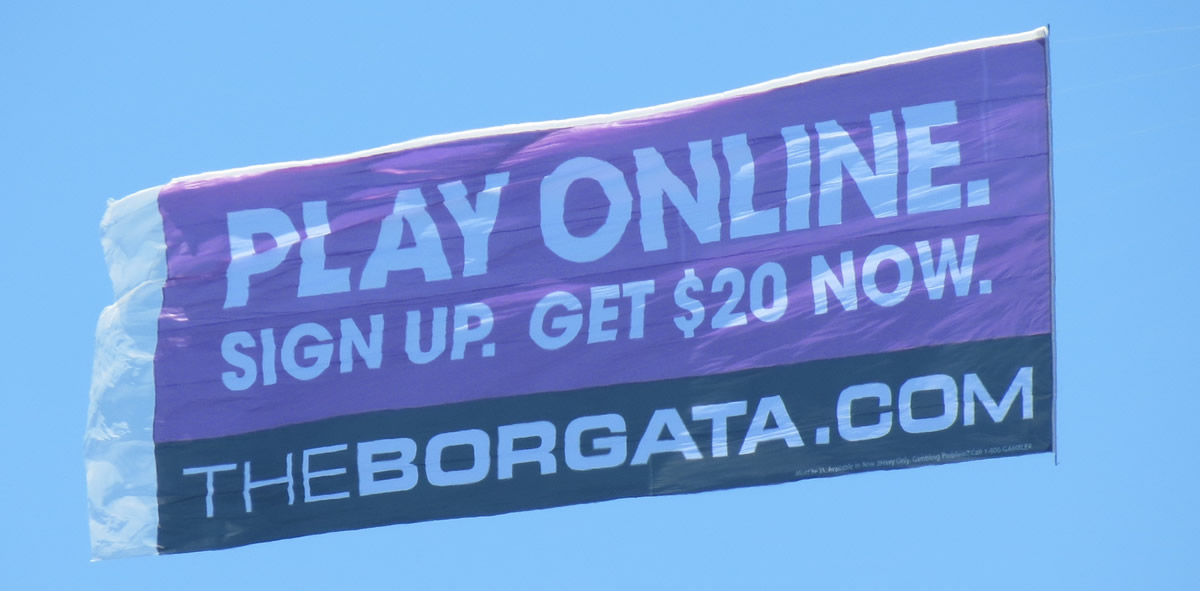 Summer days bring out the sunbathers along the beaches. If you want to bring your message to the masses, beach advertising is easy with a banner flying behind an airplane. The sunbathers are already reclining, looking up at the sky. Your banner flies by and that is what captures their eye. You will get people's attention and you will get your message across.
Now you might think Atlantic City aerial advertising is too expensive. The fact is, it is a very cost-effective form of advertising. Contact us here at High Exposure to talk about our project.